Facebook


Twitter


Pinterest


Instagram


PowerPack Mini Cart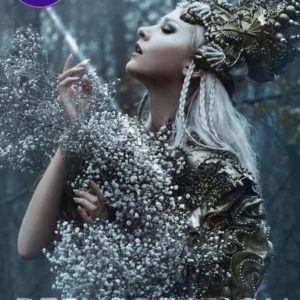 Musetouch Resurrection
1 × $5.00

Subtotal: $5.00

View cart


Checkout

100% Secure Checkout!
Musetouch Resurrection
Don't miss a unique opportunity to read the largest and the best visual arts magazine with 1662 pages in full color, with 20 brilliant artists for only $5.
Musetouch Resurrection
Maia Sylba
Visual Feast
EVERY PAST ISSUE OF MUSETOUCH VISUAL ARTS MAGAZINE IS AVAILABLE IN A FULL COLOR, INTERACTIVE PDF EDITION. AFFORD YOURSELF A TRUE VISUAL FEAST EVEN ON YOUR IPAD OR OTHER TABLETS!
Miraculous In One Place
THE EXQUISITE ART, DETAILS, JEWELS, ARTEFACTS, FASHION, LIBRARIES, DANCE IMAGES, ANTIQUE BOOKS, BEAUTIFULL PLACES, FACES THROUGH TIME… VISIT ONE OF THE MOST POPULAR AND LOVED BLOGS ON THE WEB

































Musetouch Friends



Viktorie Chaloupkova – Vin Burnham – Francoise De Felice – Julie De Waroquier – Canuto Callan – Eric Armusik – Gines Serran – Soledad Fernandez – Michael Cheval – Tom Chambers – Steve Richard – Alyssa Monks – Brian Demint – Nyc Dance Project – Anka Zhuravleva – Karine Diot – Nadia Moro – Zena Holloway – Nikolay Krusser – Arcadia Contemporary – Last Rites Gallery – Galerie Du Tableau – Academy Of Arts Foundation
Many of the images displayed on this site are copyrighted, and are used here only for purposes of education or critical review. All rights are reserved by the artists who created the works referenced herein.Copyright (c) 2017 Musetouch Visual Arts Magazine All Rights Reserved

Facebook


Twitter


Google-plus


Pinterest


Instagram

error:
Content is protected !!