"I was born in 1985 in Castellon, Spain, where my parents lived at the time in a little village called Oropesa del Mar. My passion for art began at a very early age, where I always felt that art was a kind of freedom of expression, and as a child I would seek any form of art in order to express my inner emotions. Art had formed a part of my daily life from as far back as I can remember, and till this day it has never left me. The intimate relationship that I had with art also came to me through my father, a prominent antiquarian, who would bring home fascinating and unusual objets d'art that would challenge my curiosity and incite my imagination.
I started my secondary education at the Convent of the Sacred Heart, where I found myself in an environment full of flowers, high classroom ceilings and architectural motifs that became ever so inspirational for me in my work. It was there that I took art as a main subject, spending most of my lunch breaks sketching and drawing in the silence of the art room. At the age of 14 I started going to the Government School of Art in Valletta and in my spare time I attended private art lessons. In 2001 I entered De La Salle College, again taking art as a main subject under the late Olaug Vethal, who appreciated my work and further encouraged me in my liberal style and expression. She was a great person and friend with whom I later joined amongst other contemporary artists, life figure drawing at various studios where I created a series of anatomical sketches and studies of the nude. I continued to practise and visit the studios of artists such as Raymond Pitré and for some time worked with Harry Alden at his studio. I later began working in clay together with the Ceramist Zell Osborne.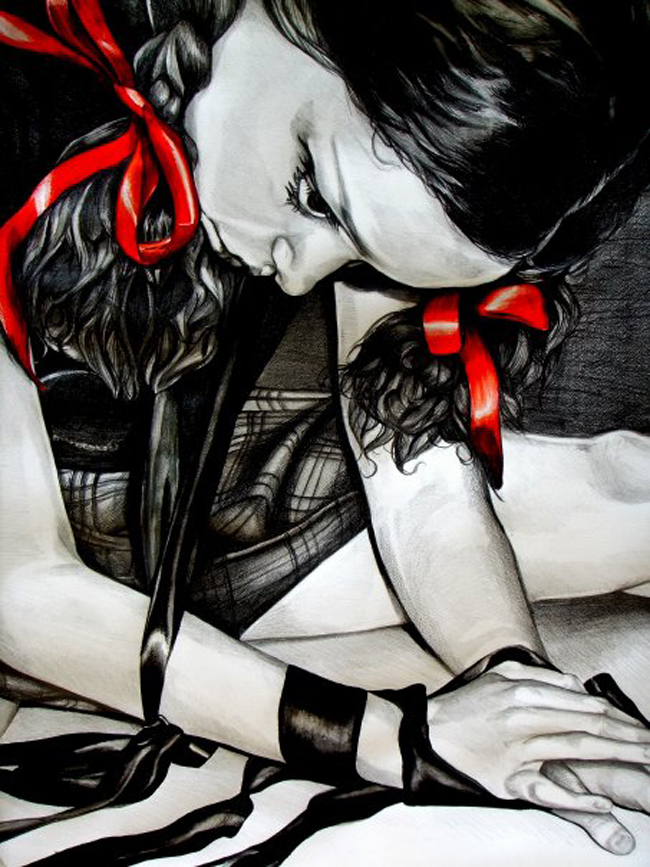 Whilst nearing the age of 18, I felt the time was right to share my art with the public and see how people would react to my works. This dream was able to become a reality when I succeeded that same year in having my first solo exhibition at Hotel Le Meridien Phoenicia which had a positive response from both local and foreign art critics and media. This Solo Exhibition entitled 'Hidden Illusions' included surreal works where I was able to merge nature within the human form by using pen & ink and other media. Being my first exhibition it gave me courage and rather than the financial gain it was a way of coming across to the people with my artistic message.
That same year I entered the University of Malta, taking Art History as my main area which gave me an opportunity to meet various local artists and art lecturers. It is here that I broadened my mind about the styles and technicalities of different artists, further taking an interest in Aesthetics. Being particularly interested in Modern and Contemporary Art, I chose to write my B.A. dissertation on the local Modern artist Antoine Camilleri, and am now writing my M.A. on the highly esteemed figure of the Modern Artist and Sculptor Josef Kalleya, as I felt it would help me better understand the local scene of art in Malta.
Whilst at University I also took part in a collective exhibition entitled 'Brushstrokes' at Vilhena Palace, Mdina. In 2006 I graduated in B.A.(Hons) in Art History from the University of Malta. The following year, I formed part of the ISIDEM workshop held by the internationally reknown artist Sancho Silva that followed with a collective exhibition of installations entitled '60x60x60' at Biagio Steps, Valletta. During this year I also attended the SACI Malta Restoration Internship run by Roberta Lapucci and carried on practical work on the restoration of The Baptism of Christ by Mario Minniti. Other solo exhibitions in 2008 included Casino di Venezia, Vittoriosa, and the Corinthia Palace Hotel, Balzan. In 2008 I felt ready to hold another major Solo exhibition entitled 'Anima del Circo' with works that revolved around the concept of circus, at the Malta Maritime Museum in Birgu, which lasted two months. Presently I am in my forth year writing my M.A. degree in Art History."
Ainhoa Art