Calimani Annabella was born in Milan on 10 / 10 / 1962. She moved in Versilia Forte dei Marmi ( Lucca / Italy )in 1975, where she obtained the scientific degree. Later she attended for two years, the Academy of Dramatic Arts in Florence and began working as a model, fashion model and actress. She become a songwriter (siae) and writes pop songs that she sings in several singing competitions and television programs. She continued her studies in dance by attending specialist courses in modern dance, rock and boogie and she explores important disciplines such as yoga and meditation subsequently she devoted to the study of aesthetics applied to the show, with degree in 1982.
From 1992 onwards she is the author and presenter for TV broadcasters in Tuscany. Understanding how to balance the beauty, delicacy and expression of completeness individual fascinates and intrigues, and in 1993 she decided to join Accademia di Belle Arti di Carrara where she will face four years of intense and pleasant study ending in 1997 with the thesis. She continued his way into the painting through personal and collective exhibitions in Italy and abroad, participation in national competitions and events such as creative, production designer and art teacher.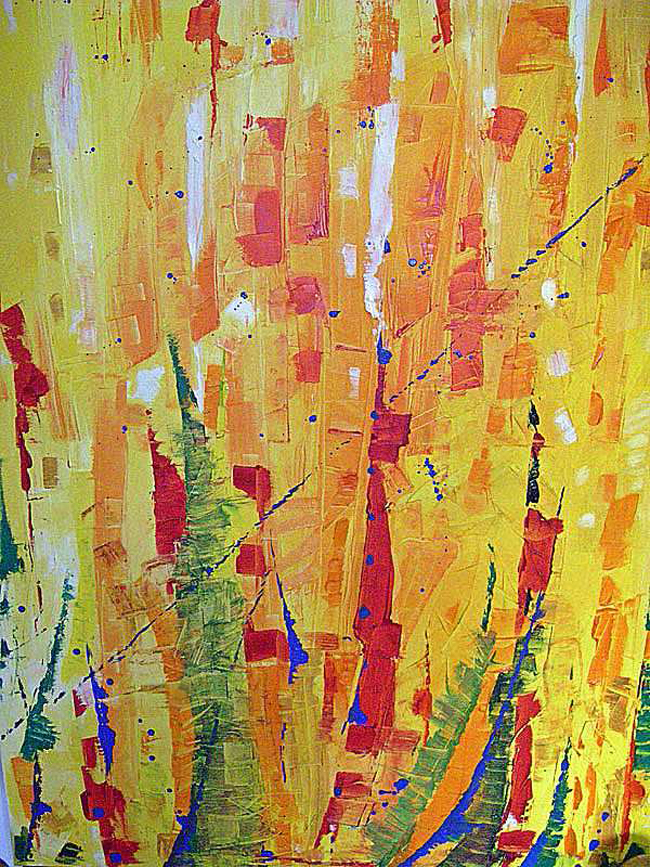 She supervised the illustrations and graphic design for the collection of father's poems writer Bruno Calimani, "Flower in winter," released in 2000. Also in 2000 she created the first Arts Centre dedicated to the art and the show in Versilia "Graffiti". Here she is President and Artistic Director and personally supervises all events (Theater, music, fashion, culture, arts, cabaret, dance, etc.) to be held for four years, will also deal with the teaching of disciplines such as drawing, painting, art history, diction, poise, style and interpretation.
In 2002 she write and direct the first edition of Art Award for first in the show "Boynight" , intended to have great resonance in Versilia and Tuscany.
In 2004 she created a new Art Center "Notorious" that works in the show and fashion.
She continue to care about TV, as co-author and presenter for Channel Italy and other Italian broadcasters, organize events, competitions, parades, and she is in the juries of major national singing competitions and beauty as Miss Universe. She is president and artistic director of Notorious and collaborating with directors, musicians and photographers, casting organizations for RAI and Mediaset and produces artists with particular attention to the promotion of young talent.
From October 2006, she teaches drawing and painting in her atelier in Forte dei marmi and for other Centre and artistic associations.
Currently, in addition to teaching, she working on the construction of new paintings that we propose in this collection of photos.
Annabella Calimani lives and works in Forte dei Marmi (Lu).