Dear readers,
It is hard to write anything today because I am too excited to do that. A year has passed by, a wonderful year of creation, passion, sadness and agony, but also enormous joy and happiness. Today is the first birthday of Musetouch.
I want to thank to people who are always with me on this incredible journey, no matter how hard it gets. To Ljiljana Bursac, Jelena Grujic, my Nini Baseema, Kiyo Murakami, Murielle Mirabelle Velay, Ian Furniss, Gines Serran and my dear old friend, my kindred spirit Mark Sadan.
I also want to thank to all amazing artist who I had an honor to present, and to all of you for being there for me and this amazing magazine which I love deeply. For supporting me and being the best readers and friends in the world.
Maia Sylba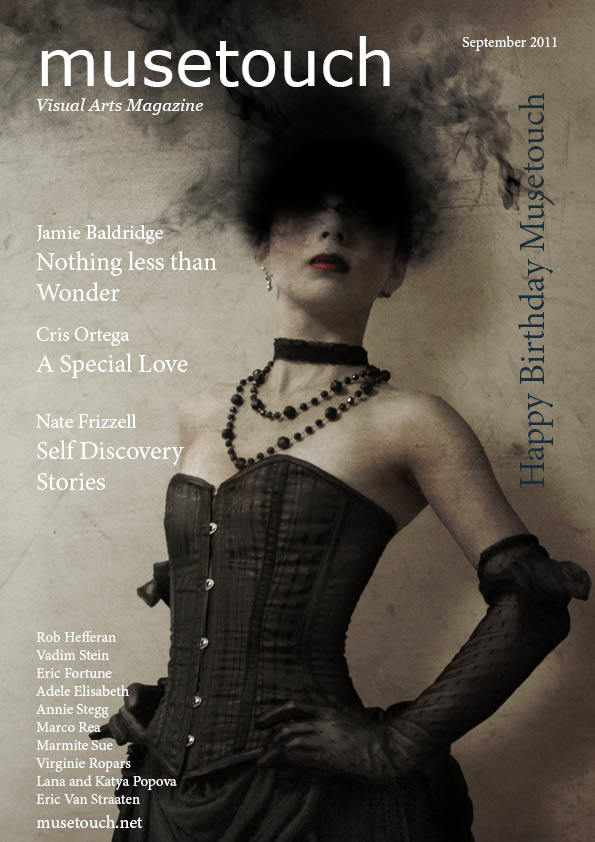 Cover by Kiyo Murakami