Dear readers,
The New Year has started with a new dreams, fantasies, aims to be achieved…the new exicting travel through the beautiful world of visual arts.
I proudly present to you the sixt edition of Musetouch Visual Arts Magazine. I hope that it will make you dream, wake up your imagination and make it productive, make you wish and want more of your life, and above all to make you feel.
I would like to thank to the people who are always with me on this hard, but wonderful path…Ljiljana Bursac, Jelena Grujic, Gines Serran, Mark Sadan, my Nini Baseema and Ian Furniss. Also, I would like to thank to beautiful Vukica Mikaca Lovren for remembering me and sending me best wishes for the New Year.
After all the hard work on this issue and all the previous issues of such a great magazine, I didn't forget the beautiful artist who helped me. Without all of you this would not be possible. I thank everyone no matter how small of a role they had on this magazine and hope I can further improve Musetouch for you, our dear readers all over the world.
Maia Sylba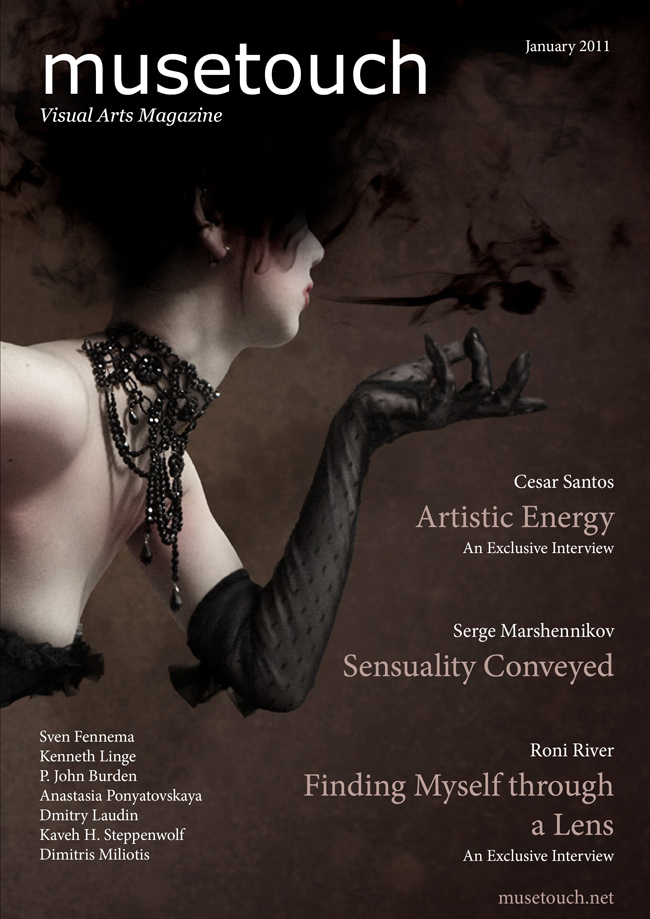 Cover by Kiyo Murakami