Dear readers,
Tomorrow is February 14 th, Saint Valentines day, a celebration of love. Believers will be ecstatic and delighted, atheists ironic, some will say that it is a commercial holiday…but, in spite of all that, I respect it because it is reminding us of the most powerful force in the Universe, pure and unconditional, the ultimate sense of life, beyond our reason and control.
I am taking a bow to love, but without underestimating the less noble…as some would say, and I would not agree, but equally powerful strength…passion. Passion is my leader, my motive and unlimited impulse. Without it, art would be impossible, life also, Musetouch would not exist…
I would like to thank people who are always with me, my dear friends Ljiljana Bursac, Jelena Grujic, Nini Baseema, Ian Furniss and two great artists, beautiful human beings always there to share the passion for art with me, Gines Serran and Mark Sadan.
I proudly present to you the seventh edition of Musetouch Visual Arts Magazine. Read it with passion 🙂
Maia Sylba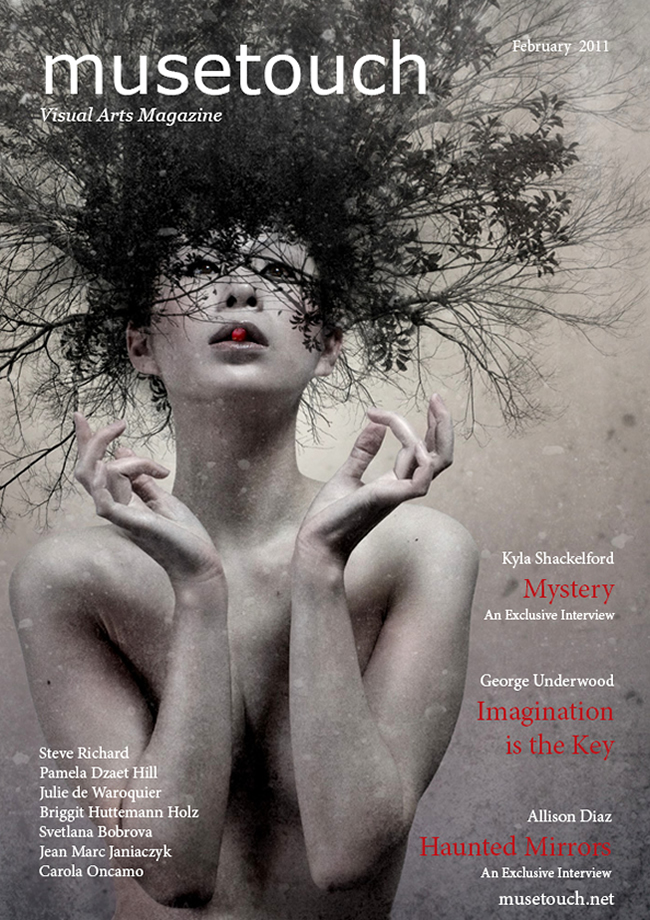 Cover by Kiyo Murakami