Dear readers,
I am dedicating this edition to an amazing artist, a beautiful, generous and sweet person, with such a rich imagination that always leaves me breathless, my dear friend and contributor Kiyo Murakami, and her proud and wonderful people of Japan.
I also want to thank the people who are my soul, support and strength, Ljiljana Bursac, Jelena Grujic, my Nini Baseema, Ian Furniss, Gines Serran and Mark Sadan.
There is so much I wanted to write this time…but things that have unfortunately happened in Japan, distracted me from my thoughts. I hope that all of you will understand me…just as you always do. Thank you for being there for me and Musetouch.
Maia Sylba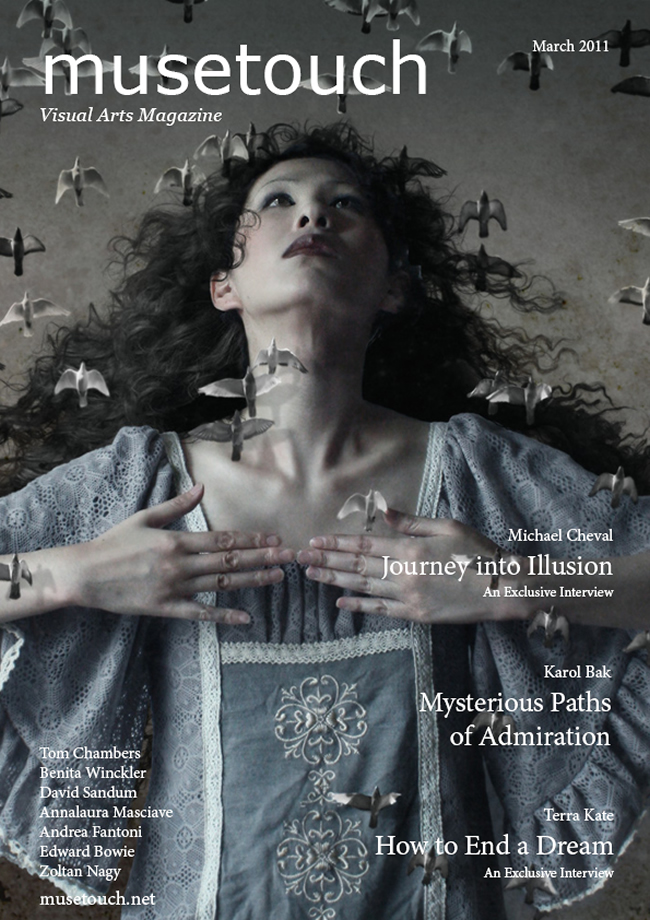 Cover by Kiyo Murakami